The Diversified Fire & Safety, Inc. Mission: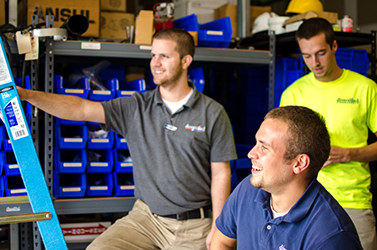 Our mission is to use our extensive knowledge, expertise and cutting edge technology to provide exemplary fire protection and safety services to our clients.  We accomplish this goal by being committed to maintaining excellence, respect, and integrity in all aspects of our business, in our professional and business conduct, and with our employees.
Professionals in the Fire Safety Industry
Diversified Fire & Safety, Inc. is a leader in fire safety throughout the Southeast – for many reasons.  We offer a full spectrum of safety services from the basics like Emergency Exit Lighting and Fire Extinguishers, to sophisticated solutions to your specialty needs – like Fire Suppression Systems for the most critical areas of your buildings, such as computer, telecommunications, or archive rooms. Our team of professionals can find the solution to your most challenging safety and fire concerns.
Our team is another reason we are a leader in the industry.  Each one of our technicians is an integral part of our success and we understand the importance of their knowledge and professionalism when they are on a job site.  We hire only the best in the industry and then make them better with specialized training, manufacturer certifications and all required licenses. Plus all of our technicians have passed background checks and drug screens – and they will be in full uniform with their credentials when they come to your building.
We are also fully insured, licensed and certified.
Professional Affiliations:
In order to continue to provide the highest quality and most up-to-date services we can, we are affiliated with several of the top associations in our industry so that we are constantly abreast of the latest trends and technologies available, such as:
NAFED (National Association of Fire Equipment Distributors)
NFPA (National Fire Protection Association)
GAFSED (Georgia Association of Fire Safety Equipment Dealers)
BOMA (Building Owners and Managers Association)
IREM (Institute of Real Estate Management)
AAA (Atlanta Apartment Association)